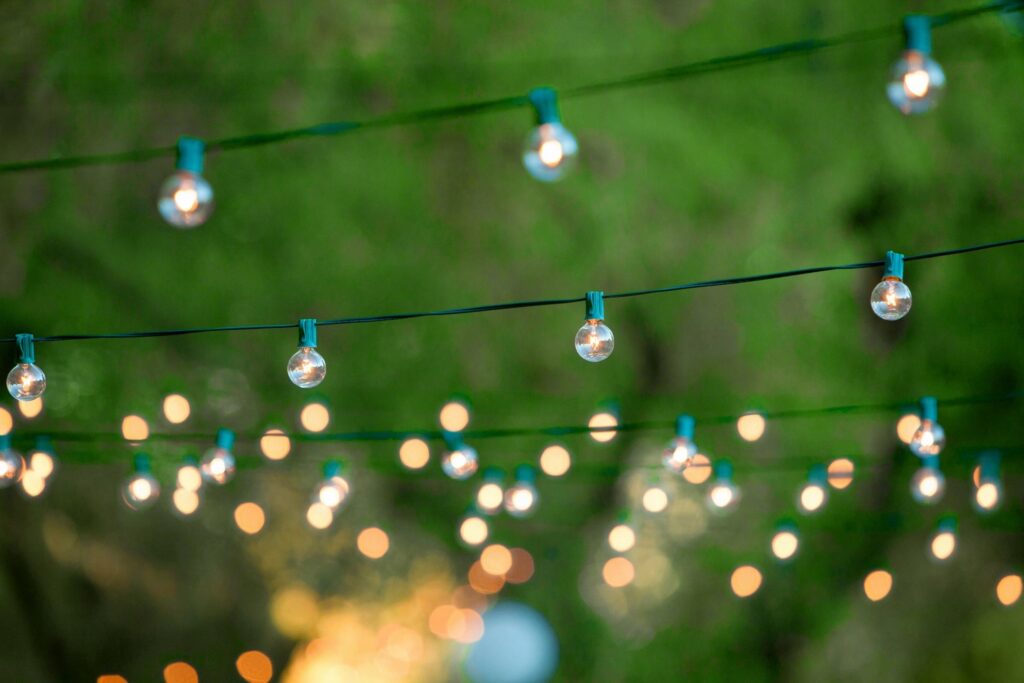 2021 ACTIVITY & EVENTS SCHEDULE
MAY 7 – 9
CELEBRATING MOM'S WEEK
COME JOIN US FOR OUR SEASON OPENER WHILE WE CELEBRATE MOM'S, MOTHERS, GRANDMOTHER'S, ACTING MOM'S AND MOMMY'S FROM ALL AROUND WITH "MUFFINS WITH MOM", MAKE AND GIFT CRAFTS, AND MOM TRIVIA.
MAY 14 – 16
GRAND OPENING EVENT
JOIN US FOR OUR GRAND OPENING EVENT AND COME CHECK OUT OUR NEWLY RENOVATED GROUNDS! $10 PRESALE TICKETS ONLY FOR DAY VISITORS NOT ON A REGISTERED SITE (AGES 2+). ACTIVITES, KIDS CRAFTS, GENERAL STORE OPEN & RECREATION ROOM (AKA THE BEEHIVE) AND MUCH MORE!!
*This event is included for seasonal guests and registered guests booked on a site for this weekend.
MAY 21 – 23
A QUIET PLACE II RELEASE PARTY
AFTER A YEAR OF POSTPONING THE RELEASE DATE, A QUIET PLACE II (0:48) IS SCHEDULED TO BE RELEASED MAY 28, 2021. COME TAKE PICTURES OF THE ACTUAL BUS FROM THE MOVIE AND ENJOY AN OUTDOOR MOVIE NIGHT FEATURING THE PREQUAL, A QUIET PLACE (PG-13)
MAY 28 – 31
MEMORIAL CELEBRATIONS
COME AND HAVE SOME FUN WITH US ON THIS LONG WEEKEND FULL OF EVENTS. CORN HOLE TOURNAMENT, MOVIE NIGHT, KARAOKE, BINGO AND MORE! DON'T FORGET TO BRING SOMETHING TO TIE-DYE OR PURCHASE YOUR TIE-DYE PROJECT FROM OUR STORE!
JUNE 4 – 6
GLOW STICK DANCE PARTY
COOL DOWN WITH SOME WATER PLAY IN THE ACTIVITY FIELD DURING THE DAY AND THEN COME DANCE THE NIGHT AWAY AT OUR SATURDAY NIGHT GLOW STICK DANCE PARTY!
JUNE 11 – 13
BEE EDUCATED & ADULT PAINT AND SIP
DID YOU KNOW THAT ALL WORKER BEES ARE FEMALE AND THAT THEY DON'T REALLY WANT TO STING YOU BECAUSE THEY WILL DIE? HOW ABOUT THAT THERE ARE OVER 20,000 DIFFERENT TYPES OF BEES? COME HEAR FROM THE MASTER BEEKEPER HIMSELF, BILL KAUFMAN TO LEARN MORE ABOUT OUR FRIENDLY MASCOT HERE AT AURORA B'S. LATER, ENJOY SOME RELAXATION TIME AT OUR ADULTS ONLY PAINT & SIP!
JUNE 18 – 20
DONUTS WITH DAD
ARE YOU TURNING OUT TO BE JUST LIKE YOUR FATHER? WELL, IF YOU CAN'T BEAT 'EM.. JOIN 'EM! AND JOIN US THIS FATHER'S DAY AS WE CELEBRATE THE ONES YOU CALL HERO! WE WILL HAVE DONUTS WITH DAD AND A DONUT EATING CONTEST COMPLETE WITH PRIZES
JUNE 25 – 27
EASTER WEEKEND
OUR GOOD FRIEND, THE EASTER BUNNY WILL BE HERE AND WILL BE BRINGING SOME FUN EASTER TREATS COMPLETE WITH HIS FAMOUS EASTER EGG HUNT!
JULY 2 – 5
RED, WHITE, AND BLUE
COME JOIN US FOR THIS FUN-FILLED HOLIDAY WEEKEND! ENJOY A WILDLIFE SHOW FROM OUR FRIENDS AT G & G ANIMALS AND SATURDAY NIGHT LIVE MUSIC BY PG UNPLUGGED! THERE WILL BE SAND ART, BINGO, BALOON ANIMALS AND SO MUCH MORE FOR THIS LONG WEEKEND!
JULY 9 – 11
SWEETS AND TREATS
WE ARE MIXING UP A BATCH OF FUN WITH SOME MAKE AND TAKE TREATS, CANDY GAMES AND CRAFTS TO SATISFY THAT SWEET TOOTH!
JULY 16 – 18
WESTERN WEEKEND
YEE-HAW! WEAR YOUR BEST COWBOY AND COWGIRL COSTUME FOR A PRIZE! THEN GIDDY UP FOR SOME LINE DANCING FUN WITH OUR GAL, JENNIFER BENNETT.
JULY 23 – 25
DOCTORS, NURSES, AND HEALTHCARE WORKERS
THANK YOU. COME RELAX. YOU DESERVE SOME TIME AWAY.
ENJOY 25% OFF YOUR CAMPSITE RENTAL OR 10% OFF AT THE STORE WITH VALID ID*
JULY 30 – AUGUST 1
CHRISTMAS IN AUGUST
CHRISTMAS IS COMING AND THERE WILL BE TREATS AND GOODIES FOR ALL THE GOOD BOYS, GIRLS AND TO THOSE WITH THE BEST DECORATED SITES! WE WILL HAVE FUN HOLIDAY ACTIVITIES, UGLY CHRISTMAS SWEATER (OR TANK TOP) CONTEST, AND MORE HOLIDAY FUN!
AUGUST 6 – 8
TIKI TIKI LUAU
COME ESCAPE TO PARADISE AND ENJOY A ROUSING GAME OR TWO OF GIANT BEACH VOLLEYBALL, POOL GAMES, LIMBO, AND SATURDAY POOL PARTY! DONT FORGET TO WHERE YOUR BEST LUAU GEAR!
AUGUST 13 – 15
PIRATES AND PRINCESSES'
NO MATTER YOUR AGE, WE ARE ALL A PIRATE OR PRINCESS AT HEART. COME DRESSED UP TO WIN A PRIZE AND ENJOY A KARAOKE RENDITION OF YOUR FAVORITE SING ALONGS! ALL AGES ENCOURAGED TO PARTCIPATE.
AUGUST 20 – 22
FUN IN THE SUN
COME RELAX BY THE POOL AND ENJOY SOME FUN WATER GAMES!
AUGUST 27 – 29
TOGETHER TIME
ENJOY SOME TIME TOGETHER WITH SOME TEAM TOURNAMENTS AND FIELD GAMES. COME WITH YOUR CREW OR JOIN FORCES WITH SOME NEW FRIENDS! COMPLETE WITH PRIZES!
SEPTEMBER 3 – 6
LABOR DAY FUN
CHEERS TO THE HOLIDAY WEEKEND! IT'S ALL COMING OUT FOR THE END OF SUMMER CELEBRATION.
SEPTEMBER 10 – 12
1 YEAR ANNIVERSARY PARTY
WE ARE TURNING 1! COME JOIN US AS WE THANK YOU FOR BEE-ING HERE! WE WILL HAVE OUR CAMPER APPRECIATION COOKOUT, RAFFLES, GIVEAWAYS, STORE SPECIALS, AND MORE! THANK YOU TO ALL WHO HAVE VISITED AND STAYED WITH US THIS SEASON! WE APPRECIATE YOU!
SEPTEMBER 17 – 19
LOBSTER BOIL
HELP US SUPPORT OUR LOCAL CAMDEN FIRE DISTRICT FOR THEIR ANNUAL LOBSTER SALE. TICKETS ARE AVAILABLE FOR PRE-PURCHASE AT OUR STORE FOR $15.00 PER LOBSTER. WE WILL TAKE THE ORDERS AND PICK THEM UP THE DAY OF THE EVENT. PLEASE BRING A SIDE DISH OR A DESSERT TO SHARE!
SEPTEMBER 24 – 26
HAPPY BIRTHDAY AURORA B!
JOIN US AS WE CELEBRATE THE ONE AND ONLY AURORA B'S 11TH BIRTHDAY! WE WILL HAVE PINATA'S, GAMES, CUPCAKES AND MORE FOR THIS SPECIAL EVENT!
OCTOBER 1 – 10
HAUNTED HALLOWEEN EVENT
COSTUME AND SITE DECORATING CONTESTS, TRICK OR TREATING, PUMPKIN PAINTING/CARVING, SPOOKY (AND NOT SO SPOOKY OPTION) HAUNTED HOUSE/TRAILS.
OCTOBER 15 – 17
FINAL WEEKEND OF THE SEASON
COME GET IN ONE MORE WEEKEND BEFORE WE CLOSE FOR THE 2021 SEASON! IT WILL BE A FUN-FILLED WEEKEND OF GOOD-BYE'S UNTIL NEXT YEAR!
*Activity Schedule is subject to change at any time and without prior notice.
*Exclusions may apply to offers and discounts. Please call (315) 992-4356 for details prior to making your reservation online.
DISCLAIMER: The information provided by Aurora B's Family Campground on www.aurorabeescampground.com, emailed correspondence and on the mobile app is for general purposes only. All information provided is in good faith, however we make no representation or warranty of any kind, express or implied, regarding the accuracy, validity, reliability, availability or completeness of any information on this site, email correspondence or on the mobile app.
Aurora B's Family Campground and it's owners, directors and officers are committed to providing a website that is accessible to the widest possible audience in accordance with ADA guidelines. We are always working to increase the accessibility and usability of our website to be fully accessible to all. If you should have any problems accessing or using this website, please contact us at (315) 992-4356 for assistance. Products and services available on this website are available at our office located at 1118 State Route 69, Williamstown NY 13493