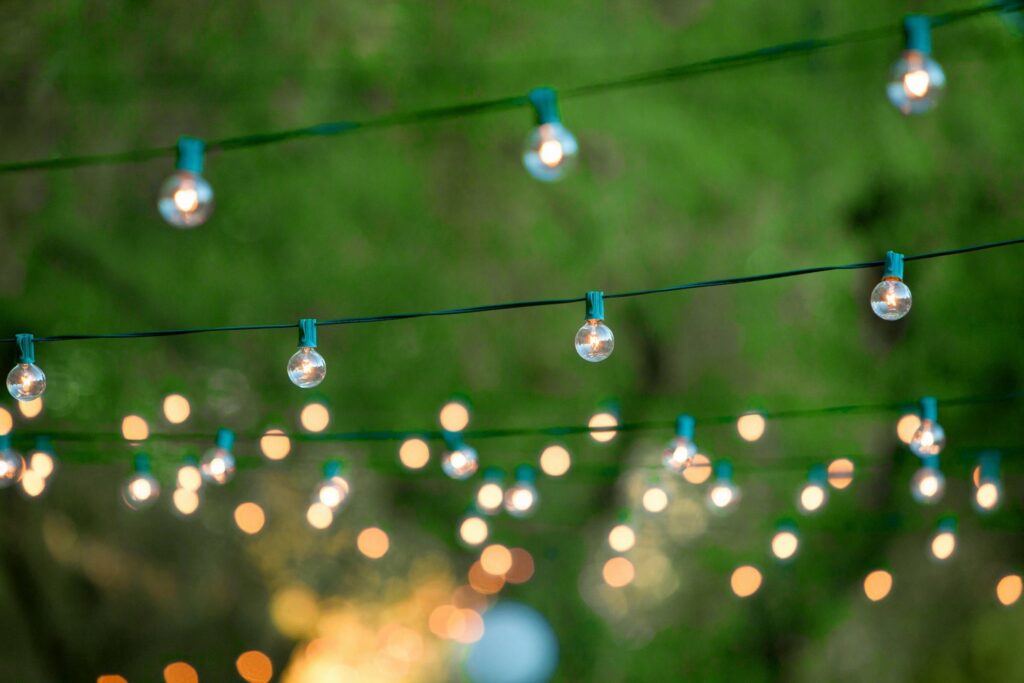 2022 ACTIVITY & EVENTS SCHEDULE
MAY 7
MOTHER'S DAY CELEBRATIONS
COME JOIN US FOR OUR SEASON OPENER WHILE WE CELEBRATE MOM'S, MOTHERS, GRANDMOTHER'S, ACTING MOM'S AND MOMMY'S FROM ALL AROUND WITH MIMOSA'S WITH MOM, MAKE AND GIFT CRAFTS, AND A SPA DAY.
MAY 14
MEET YOUR CAMP NEIGHBORS
COME MEET SOME NEW FRIENDS AT OUR CAMPERS COOK-OUT AND MEET & GREET! IT'S GOING TO BE AN EPIC CAMPING SEASON!
MAY 21
BEAT THAT! BONKERS BATTLE CHALLENGES
GET READY FOR SOME BELLY BUSTING LAUGHTER WITH BONKERS BATTLE CHALLENGES!
MAY 28 & 29
MEMORIAL CELEBRATIONS
COME AND HAVE SOME FUN WITH US ON THIS LONG WEEKEND FULL OF EVENTS. CHICKEN BBQ ($) WITH LIVE MUSIC FROM JIM AND FRIENDS COUNTRY MUSIC BAND AND A PICKUP GIANT KICKBALL GAME ! DON'T FORGET TO BRING SOMETHING TO TIE-DYE OR PURCHASE YOUR TIE-DYE PROJECT FROM OUR STORE!
JUNE 4
SPORTS EXTRAVAGANZA
WEAR YOUR FAVORITE SPORTS TEAM APPARAL AND GET READY FOR SOME FRIENDLY COMPETITION FOR ALL WITH BADMINTON AND A ROUSING GAME OF EVENING DIZZY BAT!
JUNE 11
EASTER WEEKEND
OUR GOOD FRIEND, THE EASTER BUNNY WILL BE HERE AND WILL BE BRINGING SOME FUN EASTER TREATS COMPLETE WITH HIS FAMOUS EASTER EGG HUNT!
JUNE 18
FATHER'S DAY
ARE YOU TURNING OUT TO BE JUST LIKE YOUR FATHER? WELL, IF YOU CAN'T BEAT 'EM.. JOIN 'EM! AND JOIN US THIS FATHER'S DAY AS WE CELEBRATE THE ONES YOU CALL HERO! WE WILL HAVE A SPECIAL FATHER'S DAY CELEBRATION WITH DUNK YOUR DAD & A HOT DOG EATING CONTEST!
JUNE 25
BATTLE OF THE SEXES
WHO WILL WIN THE CROWN FOR THE BATTLE OF THE SEXES?! COME PUT YOUR KNOWLEDGE, SKILLS AND STRENGTH TO THE TEST WHILE WE DETERMINE THE BEST OF THE BEST!
JULY 2 & 3
INDEPENDENCE DAY FESTIVITIES
COME JOIN US FOR THIS FUN-FILLED HOLIDAY WEEKEND FULL OF EVENTS! POOL PARTY BINGO, CORNHOLE, AND SATURDAY NIGHT LIVE MUSIC WITH PG UNPLUGGED!
JULY 9
WILD WET WEEKEND
YOU WON'T WANT TO MISS THIS WET WEEKEND! THERE WILL BE WATER GAMES, POOL PARTY, AND A GIANT SLIP & SLIDE!
JULY 16
SHOW US YOUR MEAT COOK-OFF
ARE YOU ALWAYS BRAGGING ABOUT HOW GOOD YOUR MEAT TASTES? WELL, NOW IS YOUR CHANCE TO COMPETE TO BE THE BEST OF THE BEST AND TO TAKE HOME THE TITLE OF THE AURORA B'S MEAT COOK-OFF CHAMPION COMPLETE WITH A CASH PRIZE! YOUR FELLOW CAMPERS WILL BE THE JUDGE (THERE WILL BE A "BUY IN" TO TASTE ALL DISHES AND TO HAVE A VOTE)! FOR EVERYONE ELSE, PLEASE BRING A SIDE DISH, APPETIZER OR DESSERT TO PASS AND WE WILL HAVE OURSELVES AN EVENT!
JULY 23
MURDER MYSTERY
WHO COULD IT HAVE BEEN? WAS IT PROFESSOR COLONEL IN THE LIBRARY WITH A CANDLESTICK? OR PROFESSOR PLUM IN THE LOUNGE WITH A DAGGER? WHOEVER IT WAS, ONLY YOU CAN HELP US FIGURE IT OUT AT THIS MURDER MYSTERY WEEKEND.
JULY 30
WINE WEEKEND
WINE BINGO, WINE TASTING AND PAINT & SIP FOR THIS WHINO-WEEKEND!
AUGUST 6
IT'S CHRISTMAS IN AUGUST!
BECAUSE CHRISTMAS IN JULY IS OVERRATED! WE WILL HAVE THE BIG GUY HIMSELF HERE BRINGING TREATS TO ALL THE GOOD BOYS AND GIRLS AND TO THOSE WITH THE BEST DECORATED SITES! WEAR YOUR UGLIEST CHRISTMAS GEAR AND DON'T FORGET TO BRING YOUR WRAPPED GIFT (VALUED AT $10) AND COME PARTICIPATE IN OUR WHITE ELEPHANT GIFT EXCHANGE! GIVE A GIFT/GET A GIFT!
AUGUST 13
TIKI TIKI LUAU
COME ESCAPE TO PARADISE WITH A PIG ROAST & PINA COLADAS! ENJOY A ROUSING GAME OR TWO OF GIANT BEACH VOLLEYBALL, POOL GAMES, LIMBO, AND POOL PARTY! DONT FORGET TO WEAR YOUR BEST LUAU GEAR!
AUGUST 20
GARAGE SALE, VENDOR & CRAFT SHOW
CLEAN OUT THOSE CLOSETS AND CAMPERS FOR OUR ANNUAL CAMPGROUND GARAGE SALE! WE ARE TAKING IT UP A NOTCH THIS YEAR AND INVITING SOME LOCAL VENDORS TO COME AND TAKE PART! IF YOU ARE A CRAFTER, START WORKING ON YOUR PROJECTS TO SELL NOW!
AUGUST 27
PIRATE WEEKEND
ARRRR.. NO MATTER YOUR AGE, WE ARE ALL A PIRATE AT HEART. COME DRESSED IN YOUR BEST PIRATE GEAR AND GET READY FOR A GRAND OLE TIME. AHOY' ME MATIES.
SEPTEMBER 3 & 4
LABOR DAY FESTIVITIES
CHEERS TO THE LONG HOLIDAY WEEKEND! IT'S ALL COMING OUT FOR THE END OF SUMMER CELEBRATION.
SEPTEMBER 10
LET'S ROAR DINO-MITE WEEKEND
IT'S GOING TO BE A DINO-MITE TIME AS WE ROAR, CHOMP AND STOMP OUR WAY TO THE EXCAVATION SITE WHERE WE WILL DIG FOR FOSSILS & TAKE HOME SOME DINO EGGS!
SEPTEMBER 17
LOBSTER BOIL
HELP US SUPPORT OUR LOCAL CAMDEN FIRE DISTRICT FOR THEIR ANNUAL LOBSTER SALE. TICKETS ARE AVAILABLE FOR PRE-PURCHASE AT OUR STORE A FEW WEEKS BEFORE THE EVENT. WE WILL TAKE THE ORDERS AND PICK THEM UP THE DAY OF THE EVENT. PLEASE BRING A SIDE DISH OR A DESSERT TO SHARE!
SEPTEMBER 24
HAPPY BIRTHDAY BASH
DID YOU OR ARE YOU GOING TO HAVE A BIRTHDAY THIS YEAR? WELL COME AND CELEBRATE AT THIS ONE FOR ALL BIRTHDAY PARTY! WE WILL HAVE PINATA'S, GAMES, CUPCAKES AND MORE FOR THIS BIRTHDAY FOR ALL WEEKEND!
OCTOBER 1
HAUNTED HALLOWEEN EVENT
IT'S OUR HAUNTED HALLOWEEN WEEKEND WITH OUR ANNUAL HALLOWEEN PARTY WITH COSTUME AND SITE DECORATING CONTESTS, TRICK OR TREATING, PUMPKIN DECORATING, AND SO MUCH MORE!
OCTOBER 8
OKTOBERFEST
BEER, BRATS, MUSIC, & FRIENDS! WHAT MORE COULD YOU ASK FOR?! BRING YOUR FAVORITE BEER TO SHARE WITH OUR BEER EXCHANGE!
OCTOBER 15
FINAL WEEKEND OF THE SEASON
TIME TO SAY GOOD-BYE UNTIL NEXT YEAR! THANK YOU FOR ANOTHER GREAT SEASON!
*Activity Schedule is subject to change at any time and without prior notice.
*Event times and specific weekend activities will be shared via our website or Facebook page prior to the week's events. Be sure to follow us online for updates!
DISCLAIMER: The information provided by Aurora B's Family Campground on www.aurorabeescampground.com, emailed correspondence and on the mobile app is for general purposes only. All information provided is in good faith, however we make no representation or warranty of any kind, express or implied, regarding the accuracy, validity, reliability, availability or completeness of any information on this site, email correspondence or on the mobile app.
Aurora B's Family Campground and it's owners, directors and officers are committed to providing a website that is accessible to the widest possible audience in accordance with ADA guidelines. We are always working to increase the accessibility and usability of our website to be fully accessible to all. If you should have any problems accessing or using this website, please contact us at (315) 992-4356 for assistance. Products and services available on this website are available at our office located at 1118 State Route 69, Williamstown NY 13493