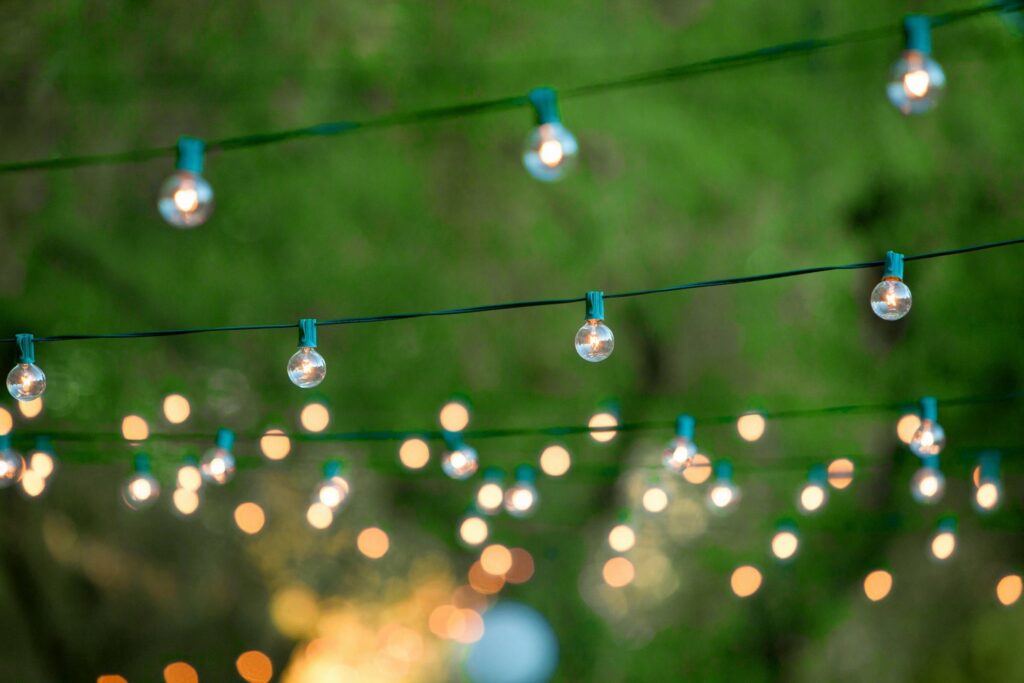 2023 ACTIVITY & EVENTS SCHEDULE
MAY 6
OPENING WEEKEND
WELCOME BACK CAMPERS!!
MAY 13
MOTHER'S DAY CELEBRATIONS
COME JOIN US WHILE WE CELEBRATE MOM'S, MOTHERS, GRANDMOTHER'S, ACTING MOM'S AND MOMMY'S FROM ALL AROUND WITH MIMOSA'S WITH MOM & FAMILY CRAFT NIGHT.
MAY 20
CHA CHA FIESTA
YOU'LL TACO' BOUT WHAT A GREAT TIME WE HAD AT THE CHA' CHA' FIESTA! SOMBRERO HAT DANCE, PINATA, MARGARITAS AND TACO BAR!
MAY 27
MEMORIAL CELEBRATIONS
COME AND HAVE SOME FUN WITH US ON THIS 70'S, 80'S, & 90'S DECADES LONG HOLIDAY WEEKEND! LIVE MUSIC FROM MR. MONKEY, 80'S HITS MUSIC BINGO, KICKBALL, CORNHOLE & MAKE YOUR OWN PAINT SPLATTER SHIRTS! ($)
JUNE 3
FAMILY GAME NIGHT
GRAB YOUR CREW AND COME ON DOWN FOR SOME FAMILY FUN!
JUNE 10
MARDI GRAS
BEADS, PARADE FLOATS, MASKS & ALL-THINGS CAJUN!
JUNE 17
FATHER'S DAY
ARE YOU TURNING OUT TO BE JUST LIKE YOUR FATHER? WELL, IF YOU CAN'T BEAT 'EM.. JOIN 'EM! AND JOIN US THIS FATHER'S DAY AS WE CELEBRATE THE ONES YOU CALL HERO! WE WILL HAVE A SPECIAL FATHER'S DAY CELEBRATION AND FISHING DERBY!
JUNE 24
TOGA! TOGA!
CALLING ALL YOU GODS AND GODDESSES! WEAR YOUR BEST TOGA'S AND LET US TAKE YOU ON A JOURNEY THROUGH ANCIENT GREECE! WATCH OUT FOR POSEIDON AND MEDUSSA. YOU DON'T WANT TO BE TURNED TO STONE!
JULY 1
INDEPENDENCE DAY FESTIVITIES
COME JOIN US FOR THIS FUN-FILLED ALL-AMERICAN HOLIDAY WEEKEND FULL OF EVENTS! PATRIOTIC PARADE, SITE DECORATIONS AND LIVE MUSIC WITH PG UNPLUGGED!
JULY 8
POOL PARTY & BINGO NIGHT!
GRAB YOUR FLOATIES AND COME HANG POOLSIDE! GAMES FOR ALL, SLUSHIES, AND DANCE PARTY!
JULY 15
CAMP PROM
DANCING, PHOTO BOOTH FUN, AND THE TIME OF YOUR LIFE! DON'T FORGET TO DRESS YOUR BEST IN FORMAL WEAR AND COME VOTE FOR YOUR CAMP PROM KING AND QUEEN!
JULY 22
ADULT PAINT & SIP
WINE SLUSHIES AND PAINT NIGHT! DON'T WORRY KIDS, DAYTIME PAINTING FUN FOR YOU TOO!
JULY 29
WILD WILD WEST
THE SHERIFF'S IN TOWN AND HE'S GOT A MOST WANTED LIST! DO YOU HAVE WHAT IT TAKES TO NOT GET CAUGHT? WEAR YOUR WESTERN GEAR AND BRING SOME CASH! YOU MAY NEED IT FOR YOUR BAIL! THEN ENJOY SOME SATURDAY NIGHT LIVE MUSIC WITH TRIGGER FINGER BAND!
AUGUST 5
IT'S CHRISTMAS IN AUGUST!
BECAUSE CHRISTMAS IN JULY IS OVERRATED! CHRISTMAS KARAOKE, COOKIE DECORATING, & SITE CONTEST! DON'T LET THE GRINCH STEAL THIS CHRISTMAS!
AUGUST 12
BINGO EXTRAVAGANZA
BINGO ALL DAY! CANDY BAR BINGO FOR THE KIDS (FULL SIZE CANDY BAR = 1 BOARD) & BOOZY BINGO FOR THE 21+ (BRING A BOTTLE OF LIQUOR, WINE, OR CASE OF BEER FOR YOUR BUY-IN)!
AUGUST 19
RENAISSANCE FESTIVAL
DRESS TO IMPRESS AND COME IN JOIN IN ON THE MEDIVAL FUN & GAMES!
AUGUST 26
CAMPSGIVING
GATHER ROUND THE TABLE FOR A THANKSGIVING FEAST WITH ALL THE FIXIN'S!
SEPTEMBER 2
LABOR DAY FESTIVITIES
CHEERS TO THE LONG HOLIDAY WEEKEND! IT'S ALL COMING OUT FOR THE END OF SUMMER CELEBRATION.
SEPTEMBER 9
CROCK POT COOKOFF & BINGO NIGHT
MAKE YOUR BEST CROCK POT DISH! WE WILL FEAST AND PLAY SOME ROUSING GAMES OF BINGO!
SEPTEMBER 16
LOBSTER BOIL
HELP US SUPPORT OUR LOCAL CAMDEN FIRE DISTRICT FOR THEIR ANNUAL LOBSTER SALE. TICKETS ARE AVAILABLE FOR PRE-PURCHASE AT OUR STORE A FEW WEEKS BEFORE THE EVENT. WE WILL TAKE THE ORDERS AND PICK THEM UP THE DAY OF THE EVENT. PLEASE BRING A SIDE DISH OR A DESSERT TO SHARE!
SEPTEMBER 23
DIVAS & DRAG
YESSS QUEEN! DRESS TO IMPRESS AND COME PARTICIPATE IN OUR DIVAS & DRAG PAGEANT CONTEST! BRING YOUR SKILLS WITH A CATWALK, TALENT SHOW, AND INTERVIEW SESSION! ONE DIVA AND ONE DRAG WILL BE CROWNED QUEEN OF THE BALL! THIS IS ONE YOU WON'T WANT TO MISS!
SEPTEMBER 30
ZOMBIE CRAWL
THE CAMPGROUND IS OVERTAKEN BY ZOMBIES (YOU)! WE WILL MAKE ZOMBIE BRAINS AND PLAY SOME ZOMBIE TAG! DON'T STAY OUT LATE THOUGH AS THE 21+ WILL BE OUT IN THE EVENING VISITING SITE TO SITE LOOKING FOR FOOD AND DRINK TO SATISFY THEIR THIRST! (21+ EVENT)
OCTOBER 7
HAUNTED HALLOWEEN EVENT
IT'S OUR HAUNTED HALLOWEEN WEEKEND WITH OUR ANNUAL HALLOWEEN PARTY WITH COSTUME AND SITE DECORATING CONTESTS, TRICK OR TREATING, PUMPKIN CARVING & PAINTING, AND SO MUCH MORE!
OCTOBER 14
FINAL WEEKEND OF THE SEASON
TIME TO SAY GOOD-BYE UNTIL NEXT YEAR! THANK YOU FOR ANOTHER GREAT SEASON!
*Activity Schedule is subject to change at any time and without prior notice.
*Event times and specific weekend activities will be shared via our website or Facebook page prior to the week's events. Be sure to follow us online for updates!
DISCLAIMER: The information provided by Aurora B's Family Campground on www.aurorabeescampground.com, emailed correspondence and on the mobile app is for general purposes only. All information provided is in good faith, however we make no representation or warranty of any kind, express or implied, regarding the accuracy, validity, reliability, availability or completeness of any information on this site, email correspondence or on the mobile app.
Aurora B's Family Campground and it's owners, directors and officers are committed to providing a website that is accessible to the widest possible audience in accordance with ADA guidelines. We are always working to increase the accessibility and usability of our website to be fully accessible to all. If you should have any problems accessing or using this website, please contact us at (315) 992-4356 for assistance. Products and services available on this website are available at our office located at 1118 State Route 69, Williamstown NY 13493