Get ready to have some fun at Aurora B's Family Campground! We offer many amenities and planned activities for campers of all ages to enjoy. There is something always going on, so be sure to check the Activities & Events page or follow us on Facebook for the most up to date information.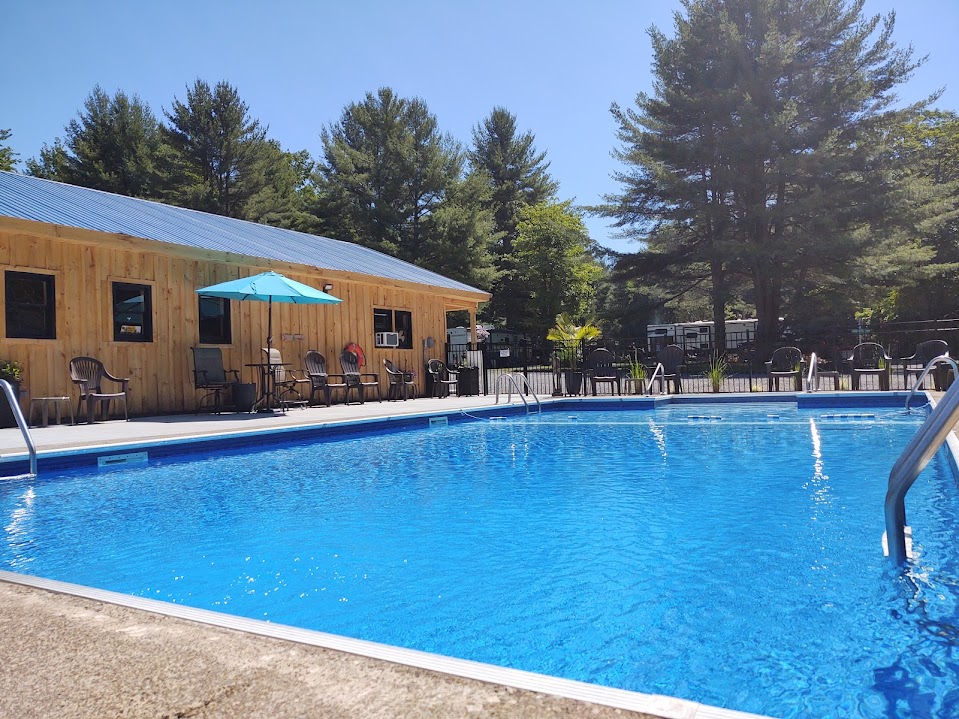 SWIMMING
Come cool off in our beautiful 20 x 40 in-ground swimming pool which features a new large concrete deck, umbrellas, and comfortable lounge chairs for your relaxation. Check our activity schedule for pool games and nighttime pool parties with music!
Adult Supervision (18+) required. No lifeguard on duty.
Open from May – September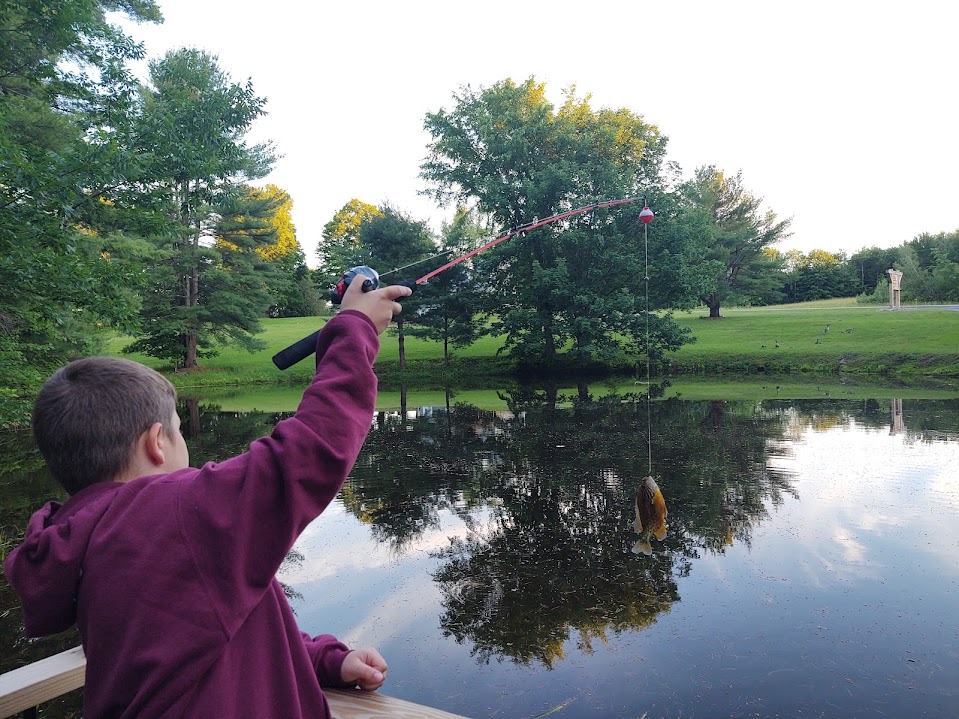 ON-SITE CATCH AND RELEASE FISHING
Enjoy some catch and release fishing with our 2 large on-site fishing ponds.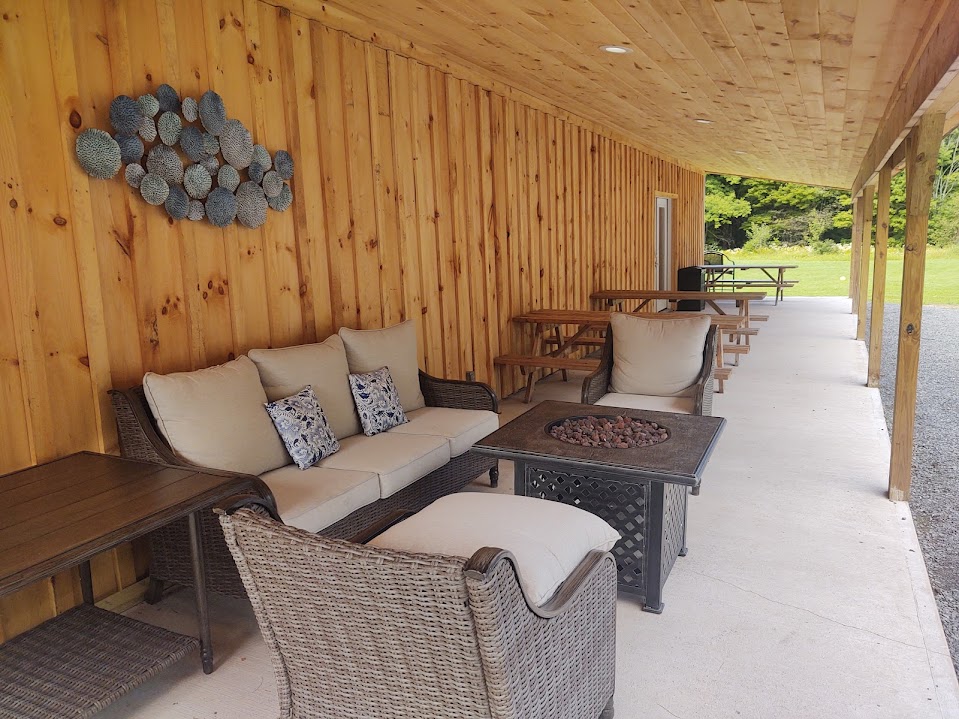 POND VIEWING DECK AND "THE BEEHIVE" COVERED PATIO
Waste away your day while sitting out on our newly built viewing deck by the pond.
Or make new friends while lounging out on our brand new covered patio by the Recreation Room (AKA The Beehive).
Wherever you chose, you will surely love the new comfortable patio furniture to spend your days on!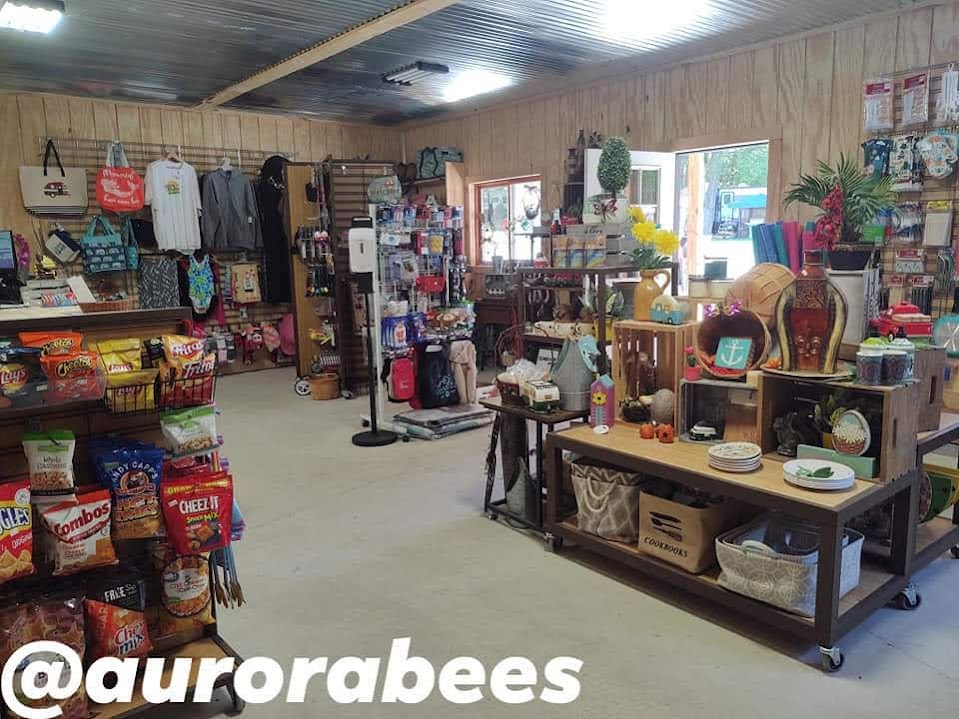 GENERAL STORE
We have everything you need and more in our newly remodeled General Store! Fully stocked with grocery items, RV supplies, candy, ice cream, and many more fun finds that we are sure you will love.
Subscribe to our emails to stay up to date on our newest inventory and latest promotions!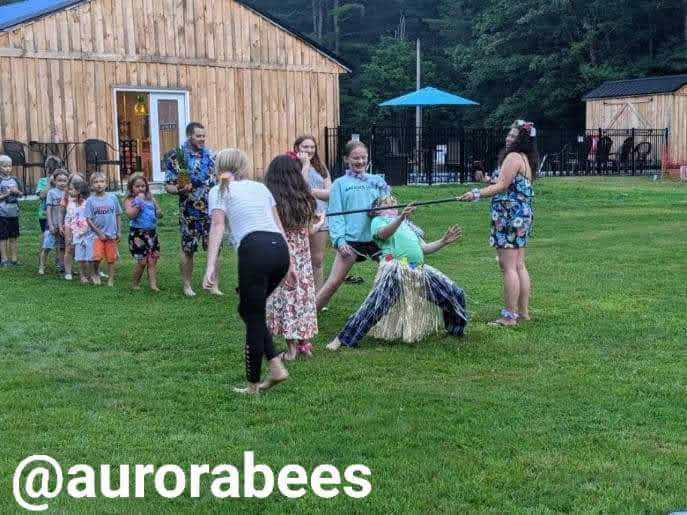 SCHEDULED ACTIVITIES & EVENTS
Get ready for arts & crafts, karaoke, movie nights, bingo, scavenger hunts, team games, live music, and so much more!
Activities are for all ages and cater to the youngest of visitors all the way up to our most seasoned campers!
Check out the activities & events page for more information on upcoming activities and events!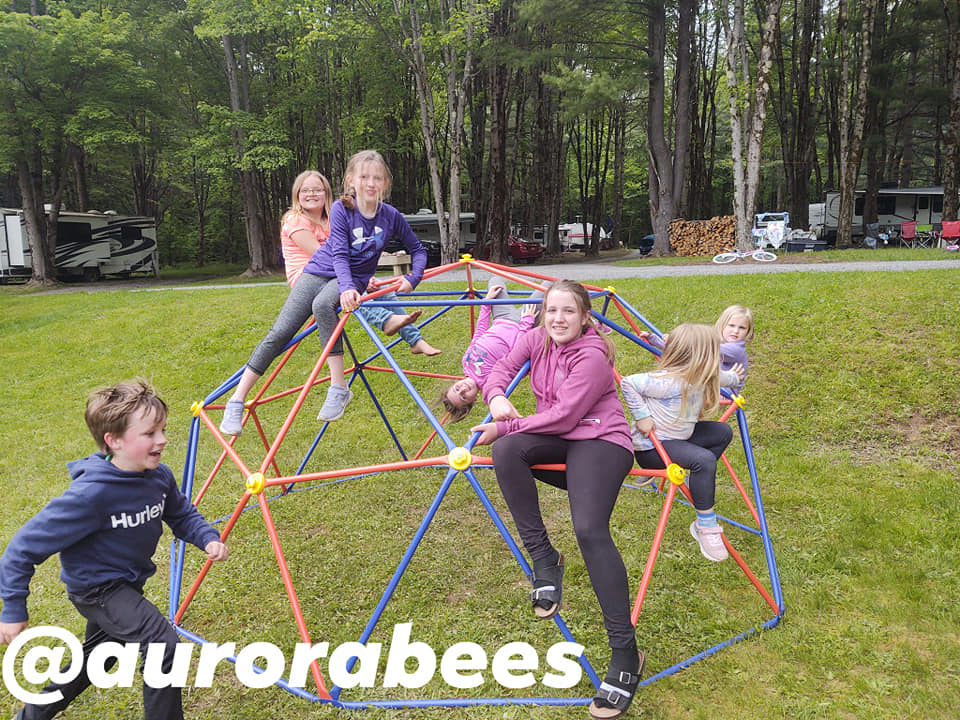 PLAYGROUND
We have two playground areas that offer entertainment for all ages and are easy access from all sites.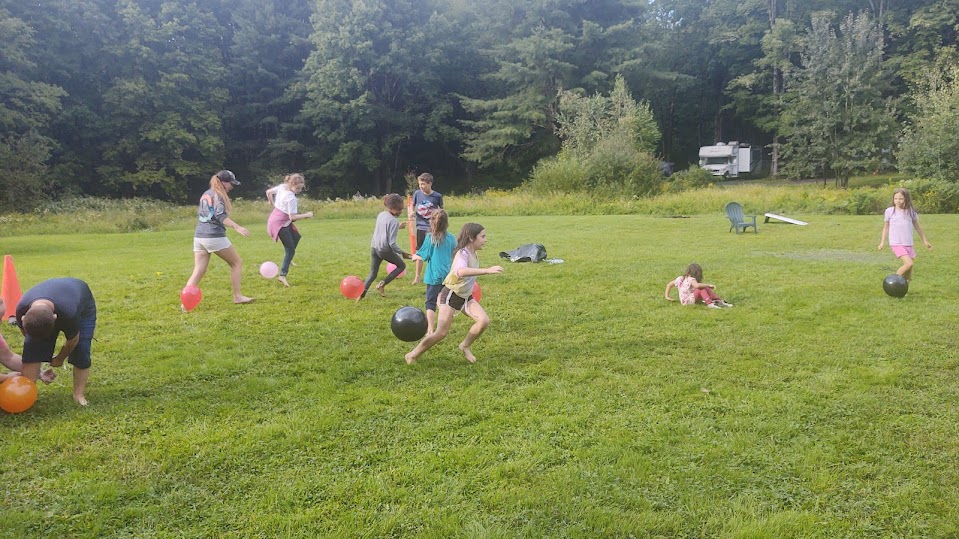 OUTDOOR SPORTS AND GAMES
Have fun while enjoying some friendly competition with volleyball, horseshoes, giant kickball, corn hole or tether-ball.
Or pass the time with some yard games including ladder ball, giant connect four, yardzee, and jumbo jenga!
Get your team together and play at your leisure or join in on one of the many organized tournaments!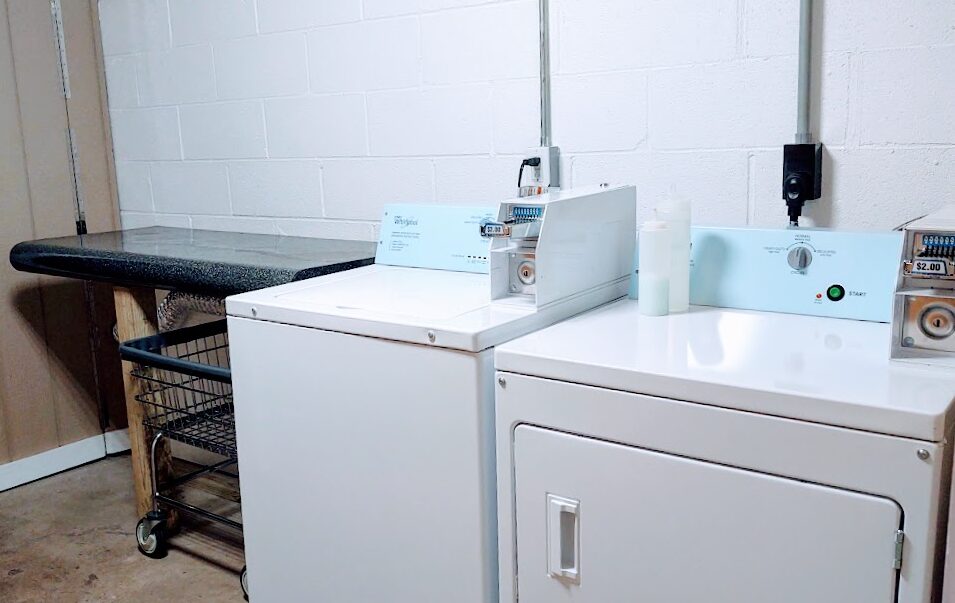 LAUNDRY FACILITIES
Our newly renovated self-service laundry facilities will allow you to extend your stay knowing that you can wash your clothes right onsite. Open 24 hours.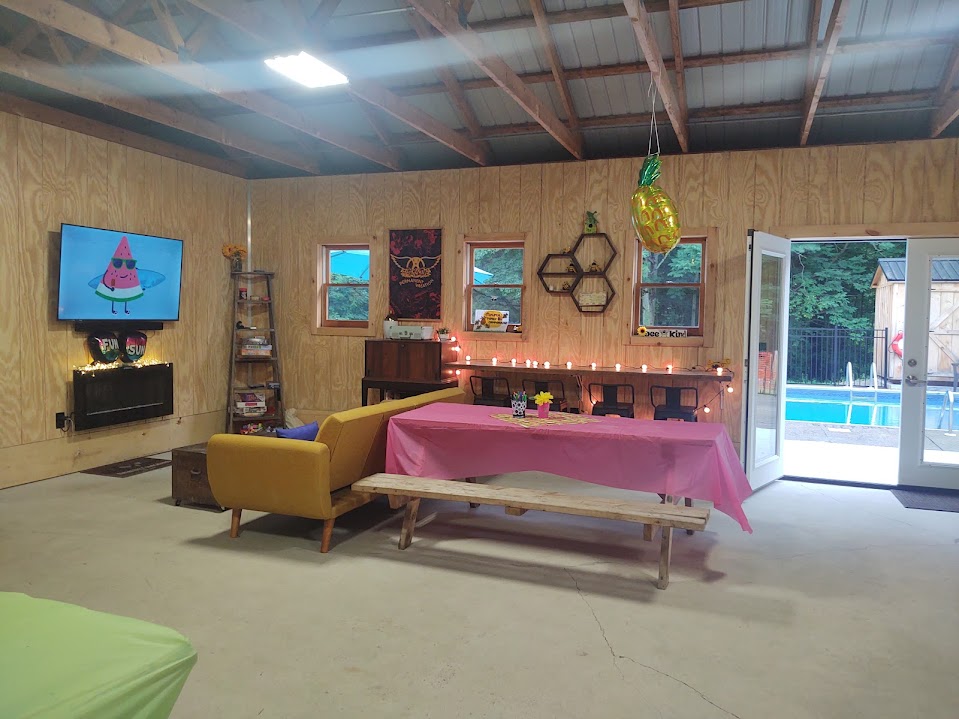 RECREATION HALL AKA "THE BEEHIVE"
The recreation hall also known as The Beehive is home to all of Aurora B's activities. You will love participating in one of the many all ages arts and crafts sessions or simply just playing one of the many indoor/outdoor games available. Above all, it is a great place to get together and just hang out.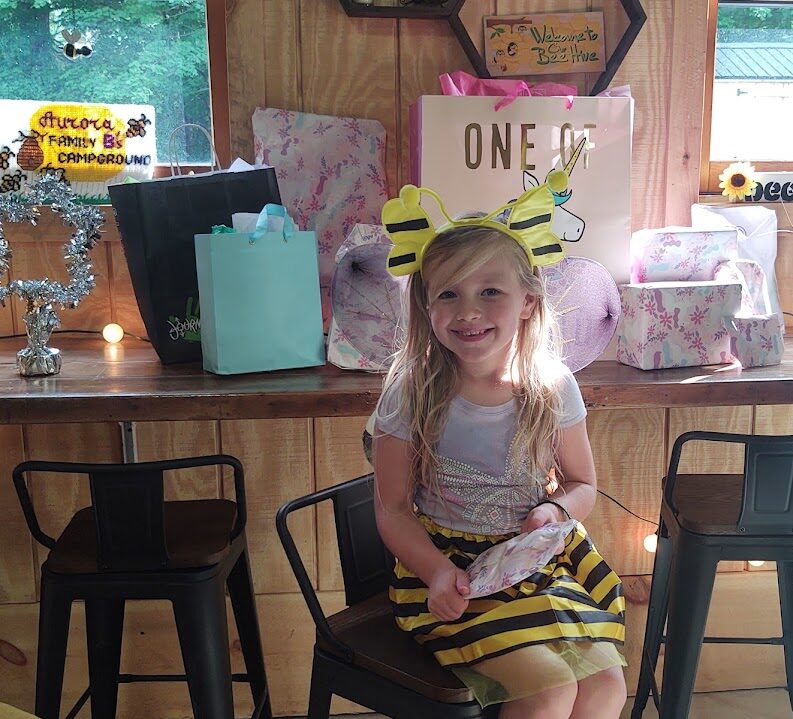 PARTY RENTALS ($)
Host your get-together at the Campground!
Birthday parties, Family Reunions, Youth Groups, Team Building, whatever your event, we are ready for you!
Our recreation hall, activity field, and pool area are available for rent ($) for parties of up to 30 attendees (subject to availability).
Contact us at (315) 992 – 4356 to book your event today!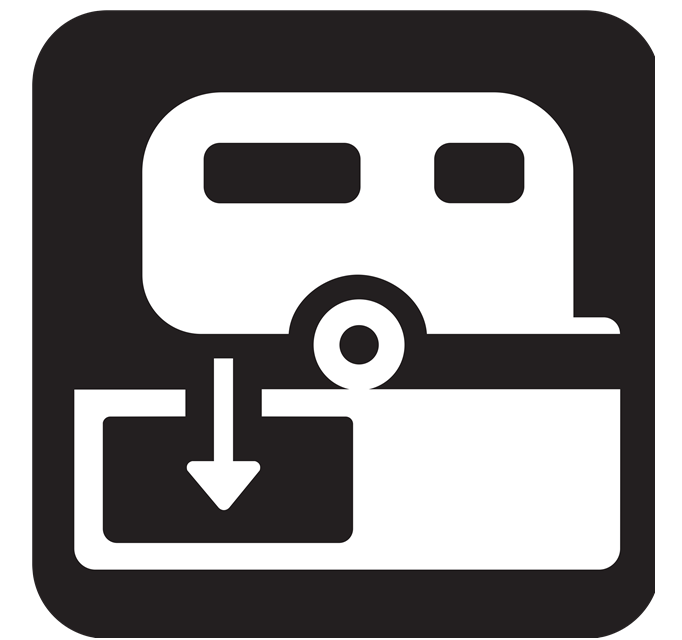 WASTE WATER SERVICES
On-site RV and Travel Trailer wastewater dumping station available. Free to use with minimum 2 night stay.
We also offer convenient wastewater pump-out services at your site ($) . Sign up at the office to schedule service.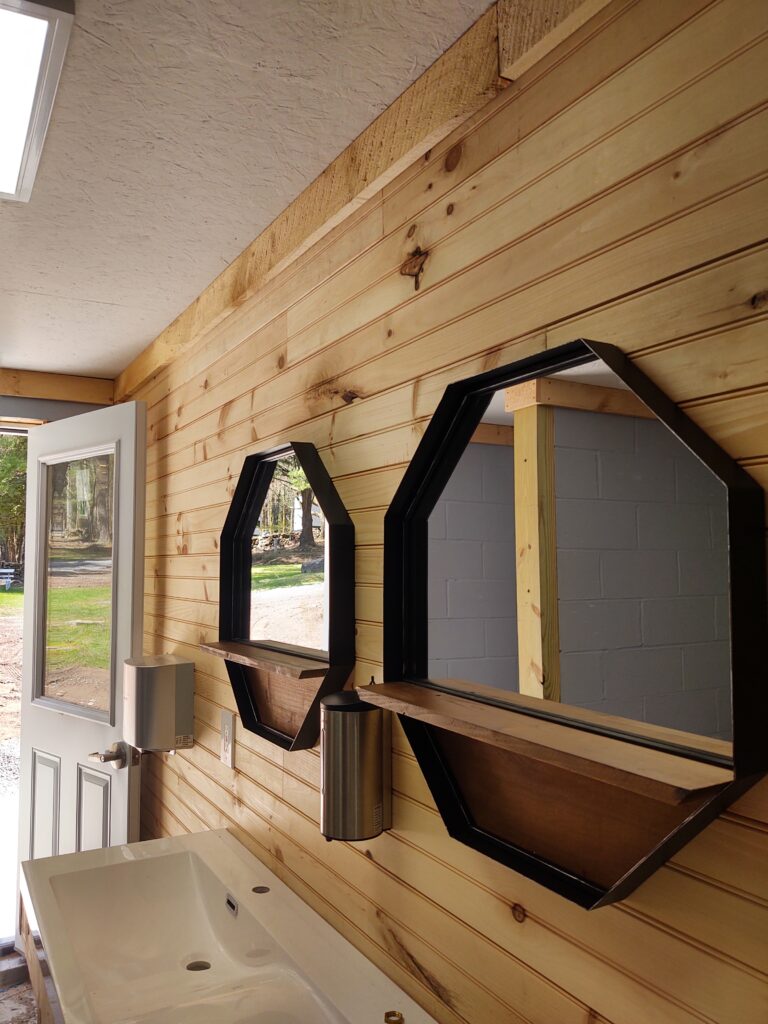 BATH HOUSE WITH SHOWERS
CLEAN newly remodeled bath house with hot showers.
*To support our "Save Water Save Nature" efforts our showers are coin operated to ensure water does not get left on and wasted.
---
DISCLAIMER: The information provided by Aurora B's Family Campground on www.aurorabeescampground.com, emailed correspondence and on the mobile app is for general purposes only. All information provided is in good faith, however we make no representation or warranty of any kind, express or implied, regarding the accuracy, validity, reliability, availability or completeness of any information on this site, email correspondence or on the mobile app.
Aurora B's Family Campground and it's owners, directors and officers are committed to providing a website that is accessible to the widest possible audience in accordance with ADA guidelines. We are always working to increase the accessibility and usability of our website to be fully accessible to all. If you should have any problems accessing or using this website, please contact us at (315) 992-4356 for assistance. Products and services available on this website are available at our office located at 1118 State Route 69, Williamstown NY 13493